GIBSON ES-350 TDN, 1957
serial number A 26702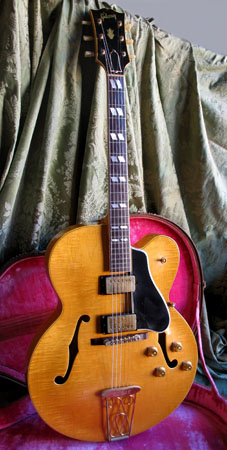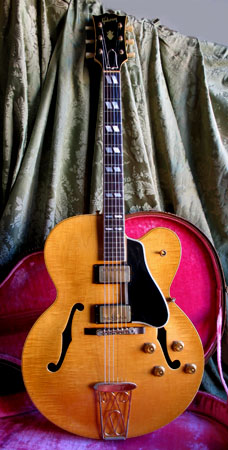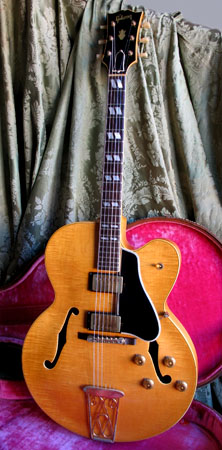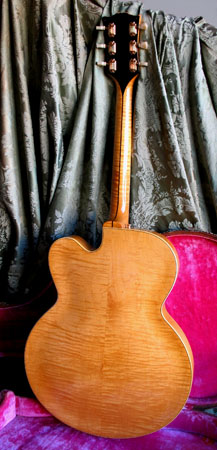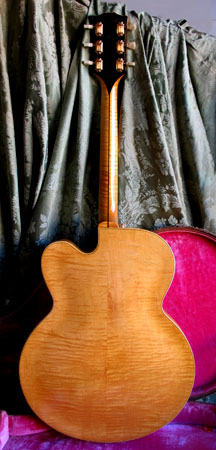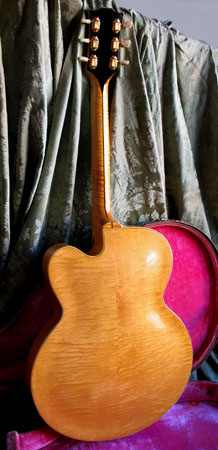 La versione thinline e con scala corta della ES-350, inizialmente introdotta con i P90 e passata agli humbuckers proprio nel 1957. Una chitarra spettacolare per la fiammatura e per le condizioni, 100% originale e con custodia brown. E' il modello reso celebre da Chuck Berry.
The short-scale, thinline version of the ES-350, first introduced with P90s. PAF humbuckers were introduced in '57, and this guitar is from the very first PAF-equipped batch. Stunningly flamed wood, beautiful 100% original condition, brown hardshell case. It's the Chuck Berry model.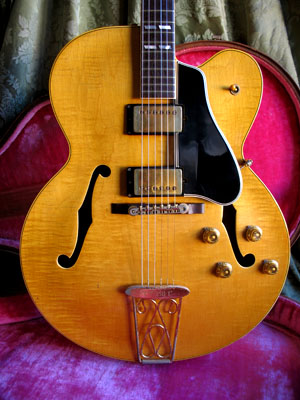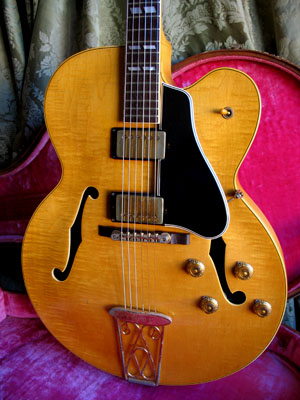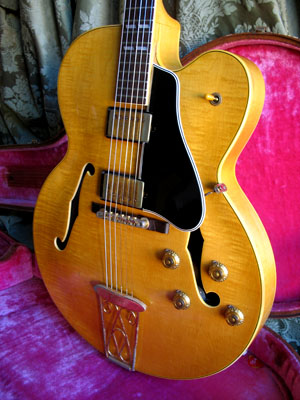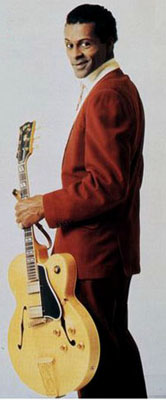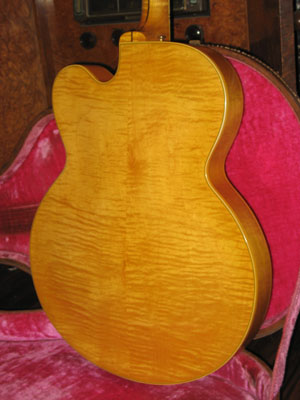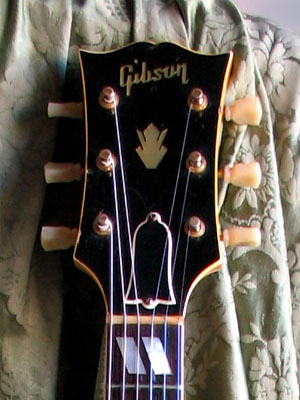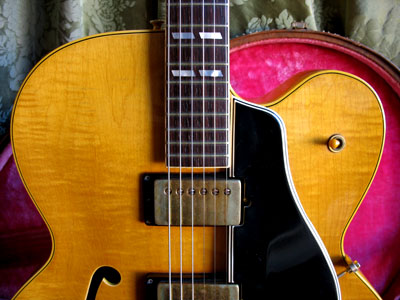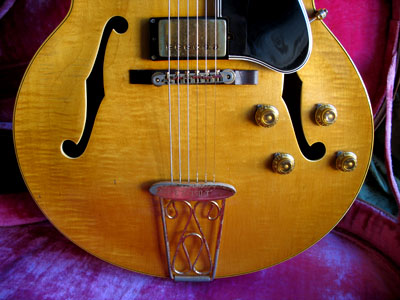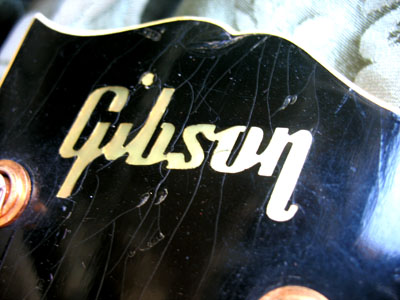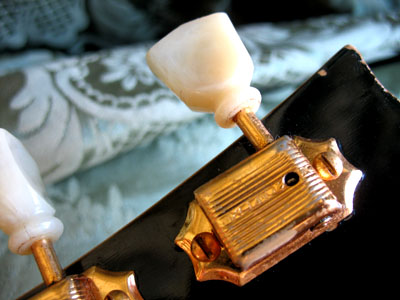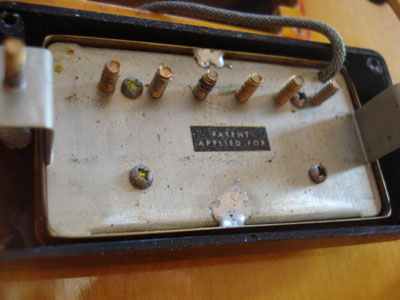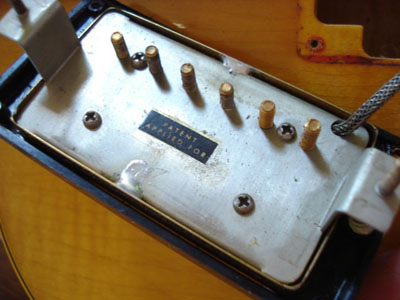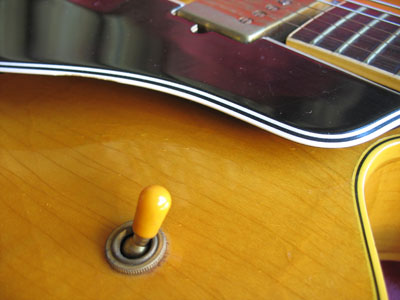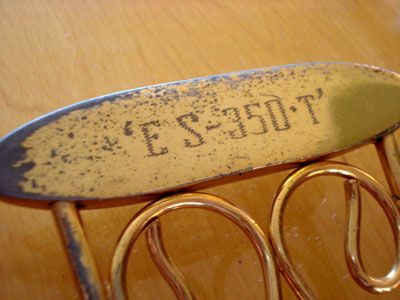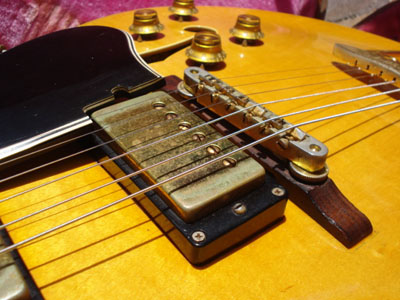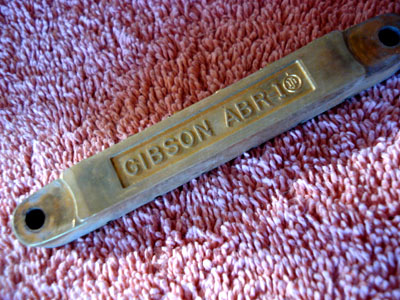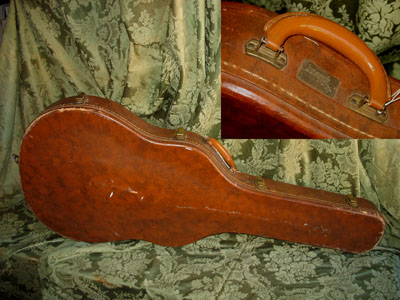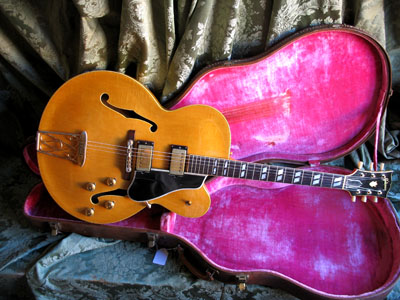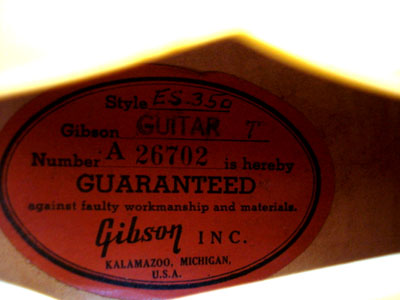 Qui sotto vedete il confronto tra la ES-350 e la ES-350T: notate la differenza nel posizionamento di ponte e pickup, nella larghezza della tastiera, nello spessore della cassa.
Below you see a comparison between the ES-350 and the ES-350T: note the differences in the position of bridge and pickups, fingerboard width, body thickness.