GIBSON ES-335 TDN, 1960
serial number A-33408 - factory order number R 4555 8 (1960)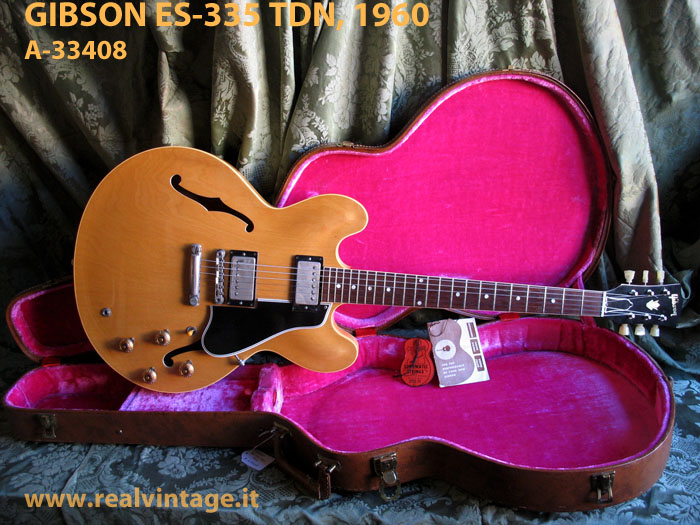 Rarissima, una delle 209 Dot-Necks con finitura Natural prodotte dal 1958 al 1960. Stop-tailpiece, battipenna lungo, due pickup PAF, meccaniche Kluson Deluxe 'single line', hardware nickelato... Splendida, eccezionale venatura dell'acero. Condizioni davvero come nuove, 'near-mint', con custodia originale, tags originali, istruzioni per i pickup e il ponte tune-o-matic, perfino la chiave della custodia. Rara finitura nera del retro della paletta, tipica di molte archtop natural della Gibson ma raramente vista sulle 335 (un'altra Natural di proprieta' di Norman Harris ha lo stesso trattamento). Probabilmente la 335N piu' bella del pianeta! La chitarra ha lasciato la fabbrica il 12 Maggio del 1960, come vedete qui sotto dai registri Gibson originali. E' una delle gemme della mia collezione.
Very rare, one of only 209 Dot-Necks produced from 1958 to 1960. Stop-tailpiece, long pickguard, PAFs, single-line Kluson Deluxe tuners, nickel hardware... Beautiful, exceptional wood grain, wavy maple. Near-mint condition, with original hardshell case, original tags, instructions for pickups and bridge, case key. Ultra rare back of the headstock painted in black. The guitar was shipped May 12, 1960 as you can see from the Gibson ledger below. Probably the cleanest 335N on earth! This is one of the gems in my collection.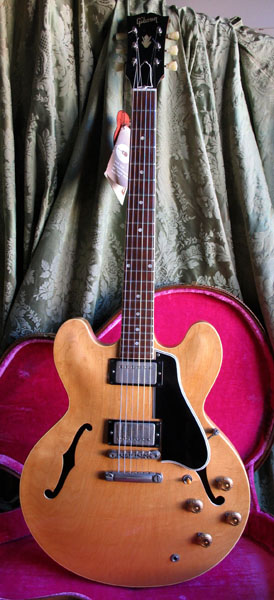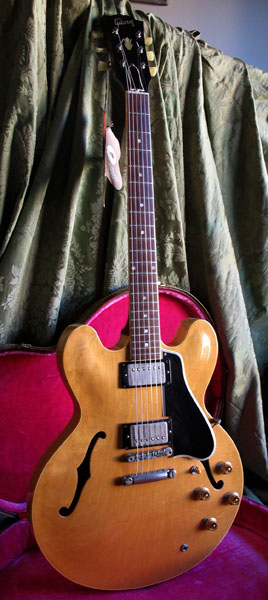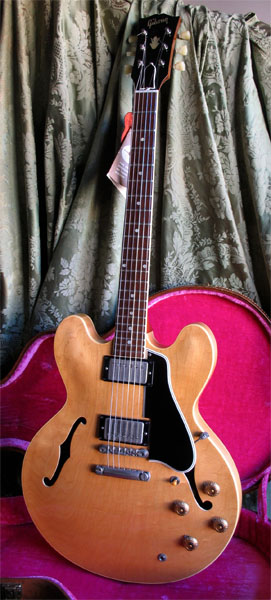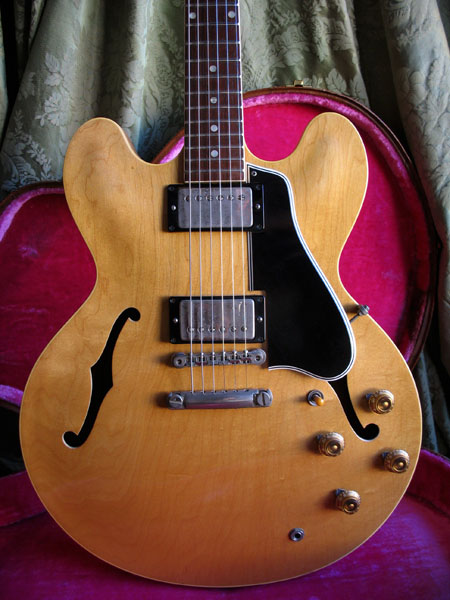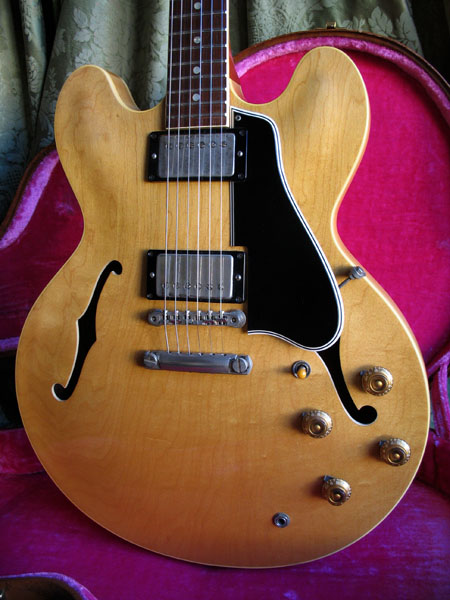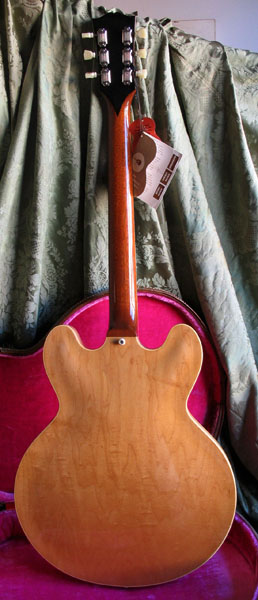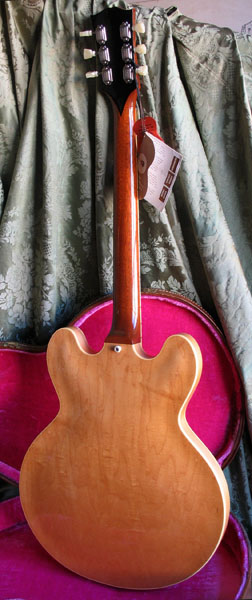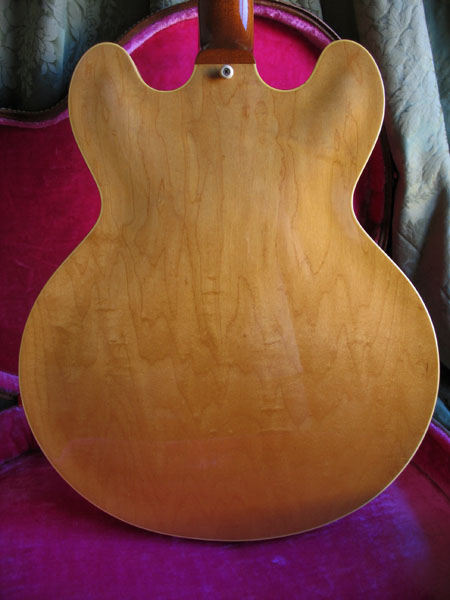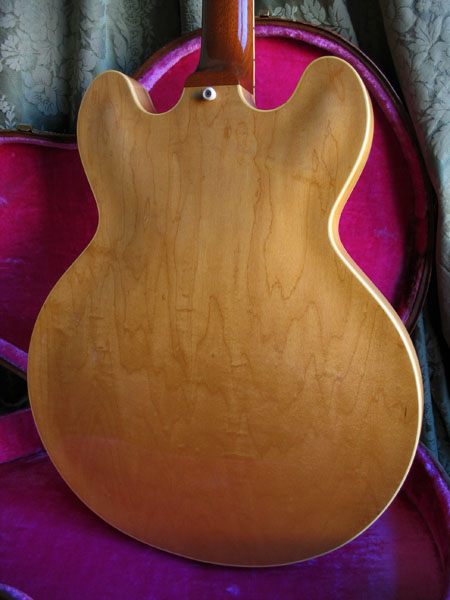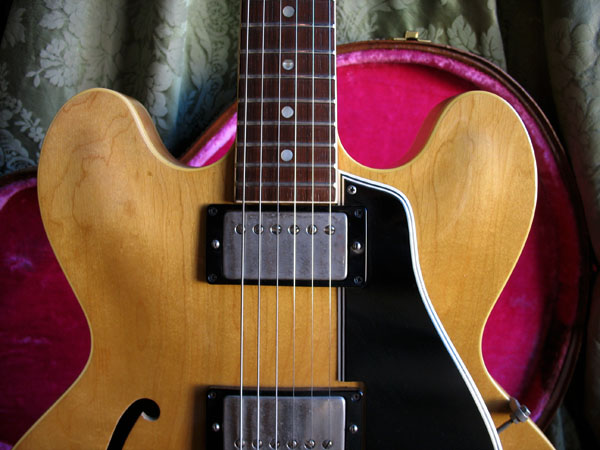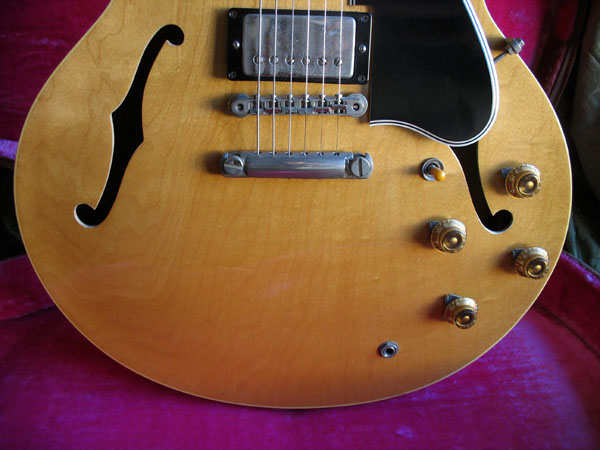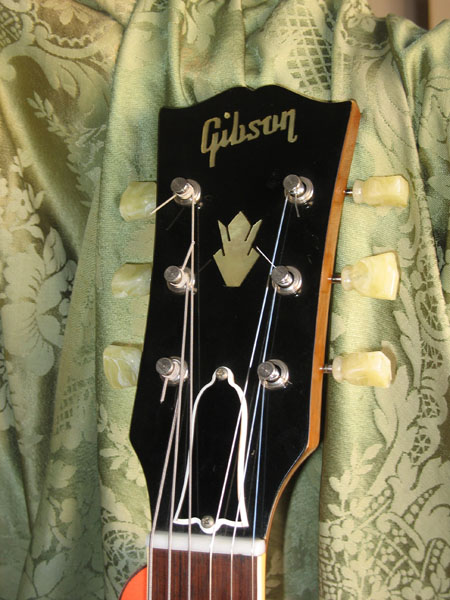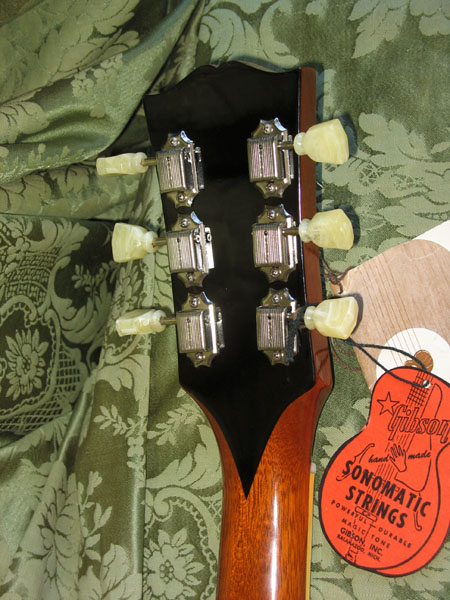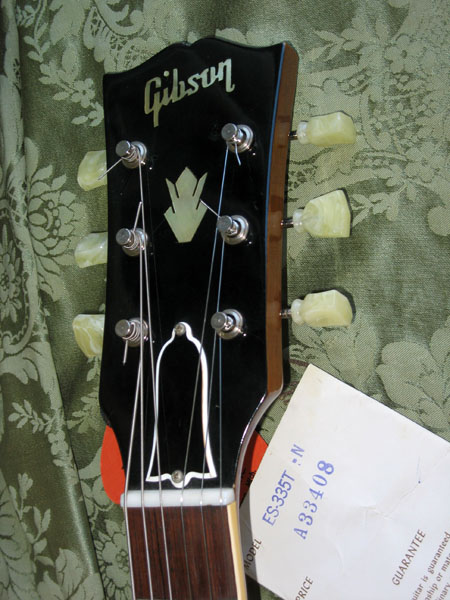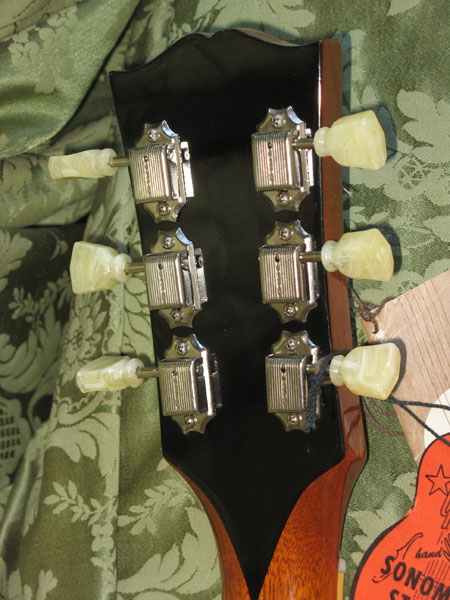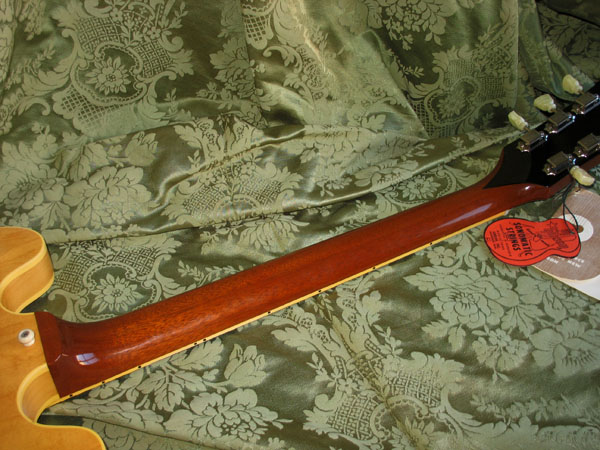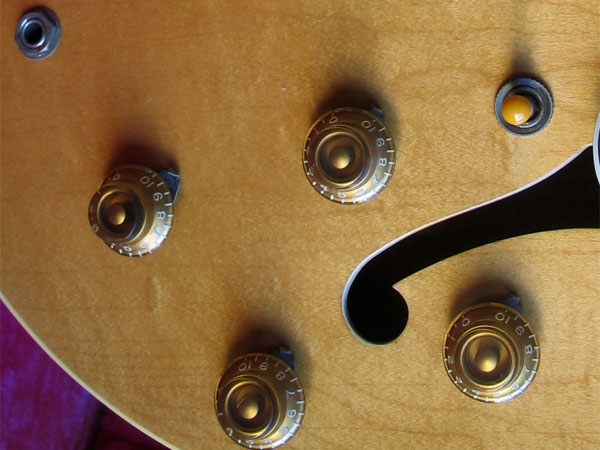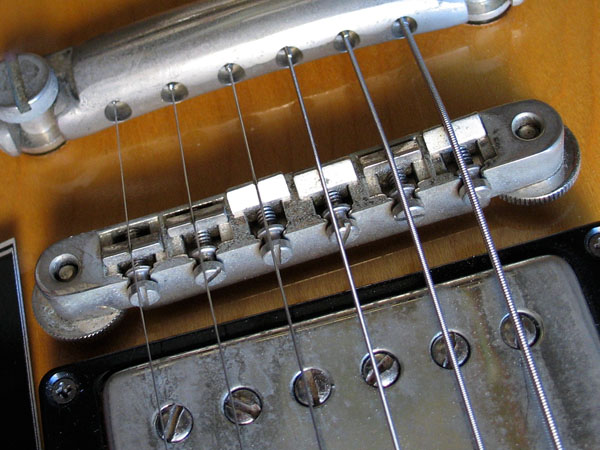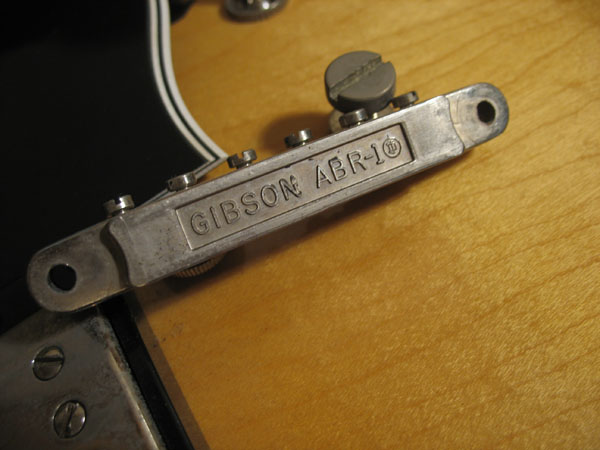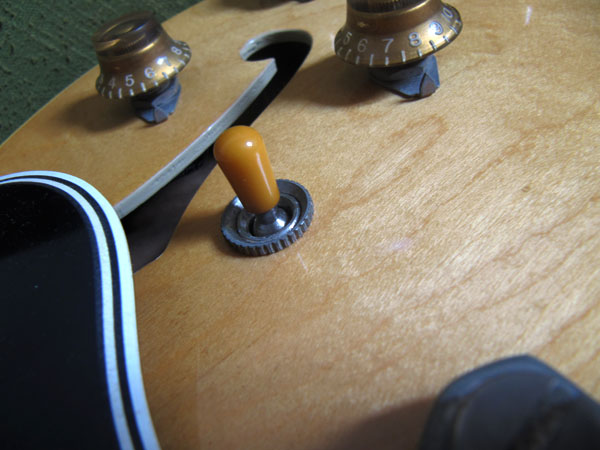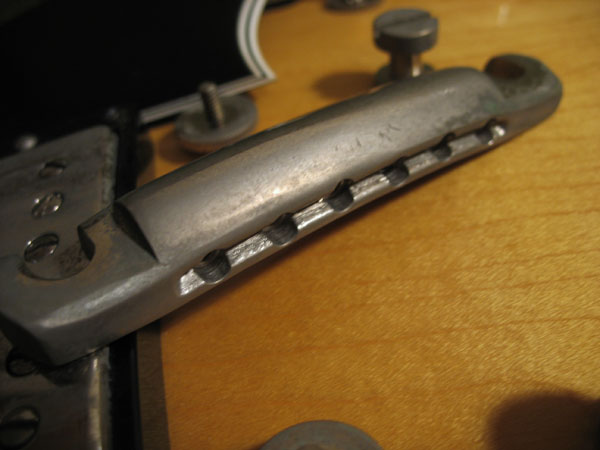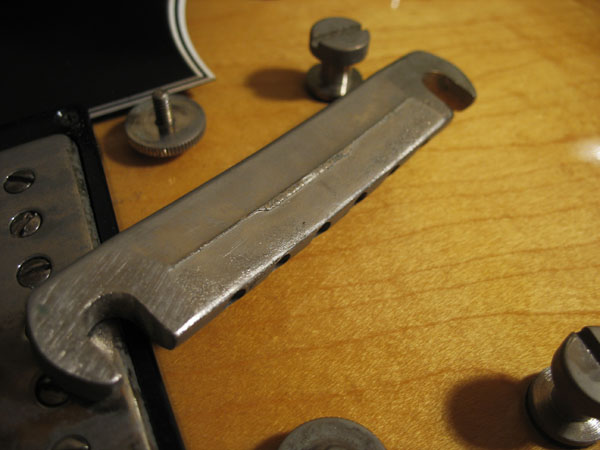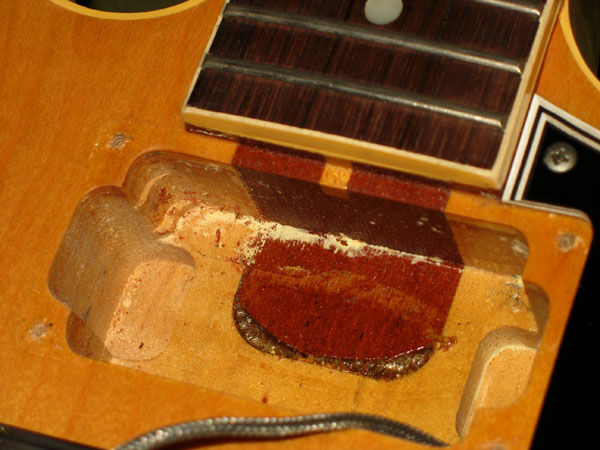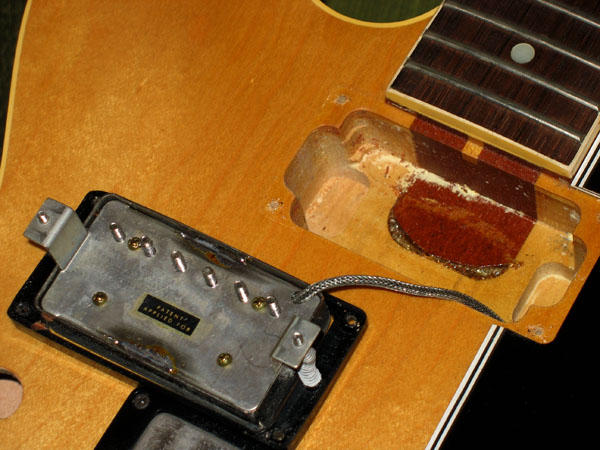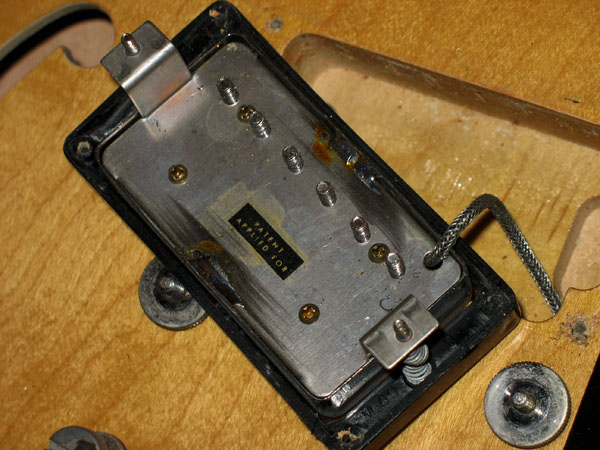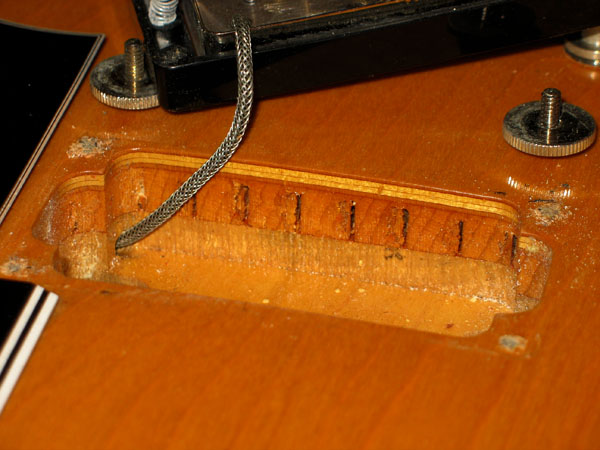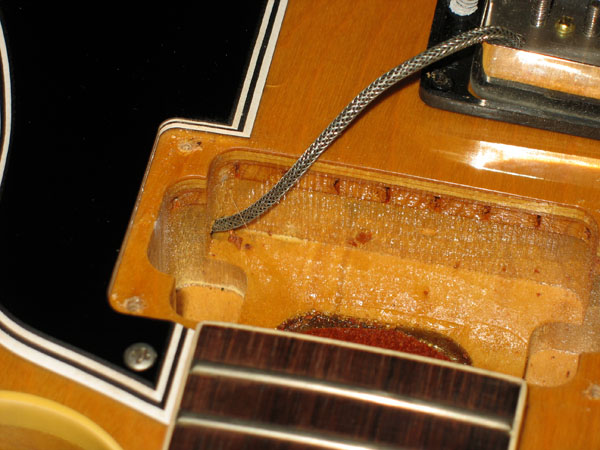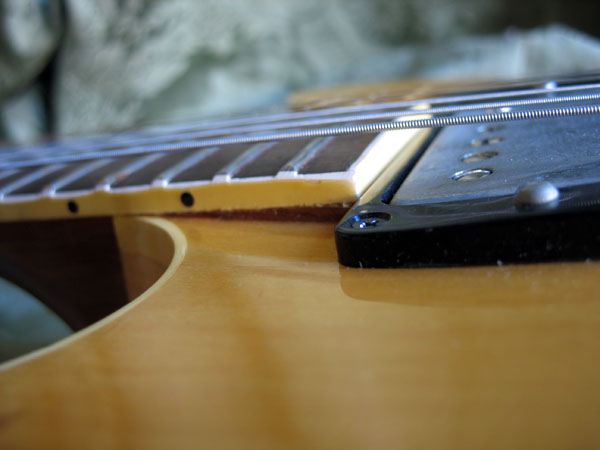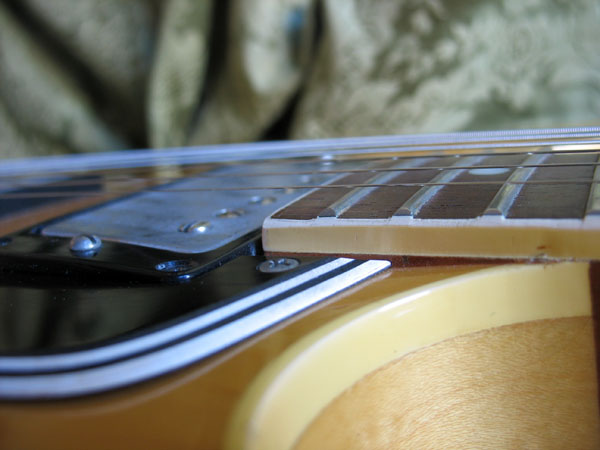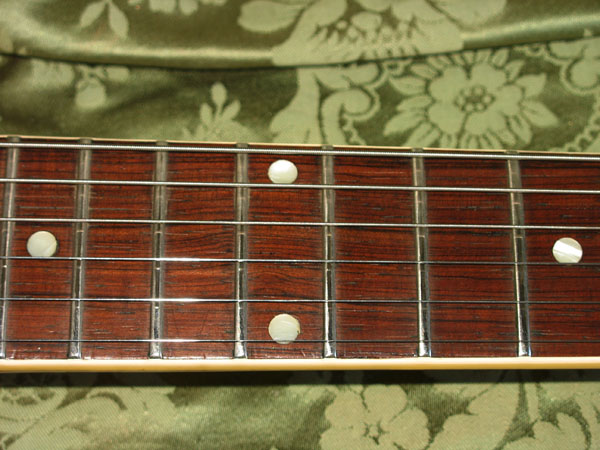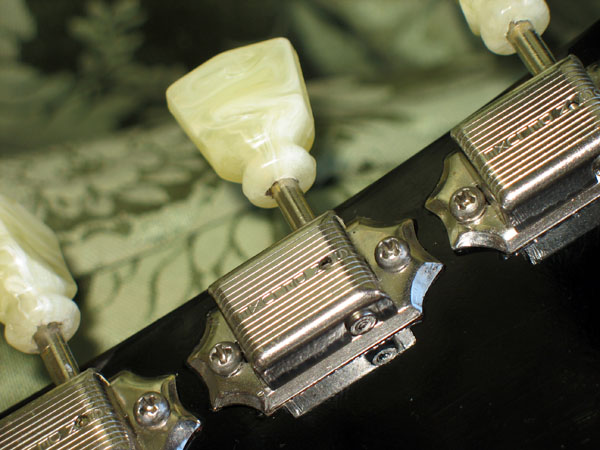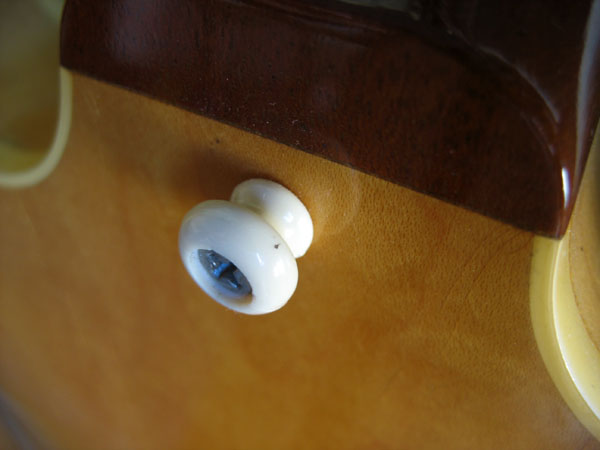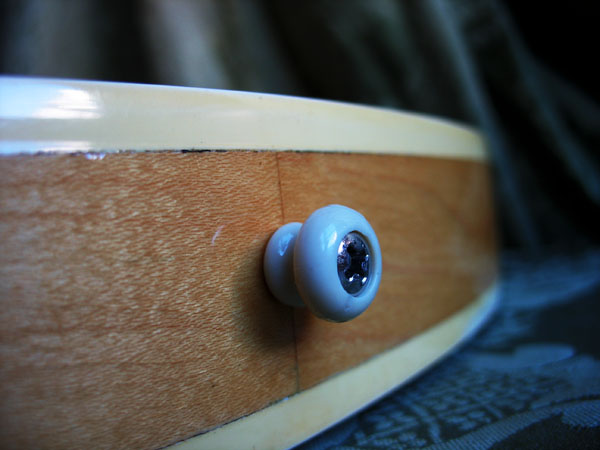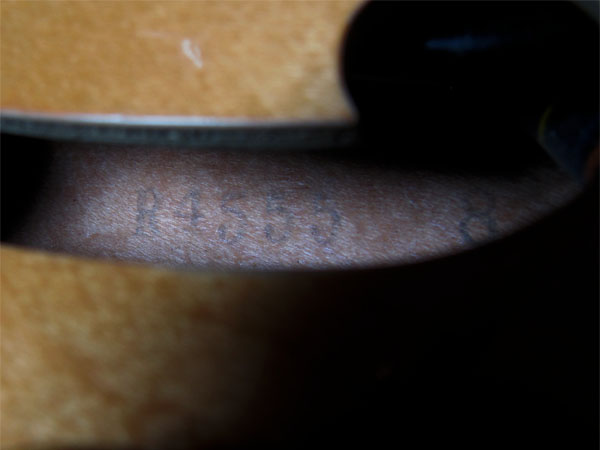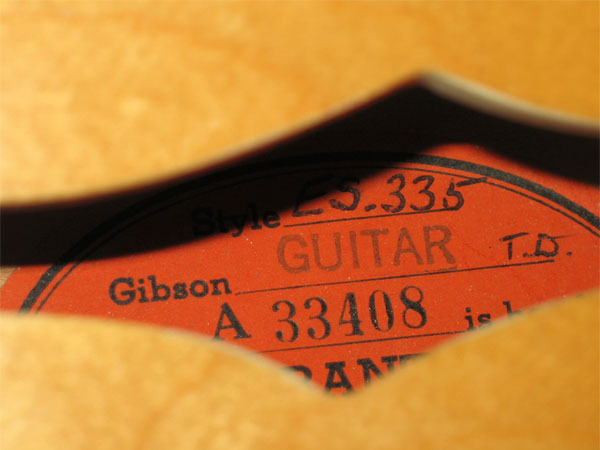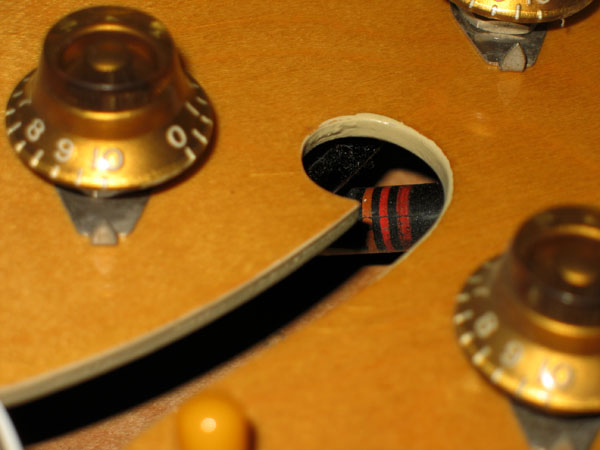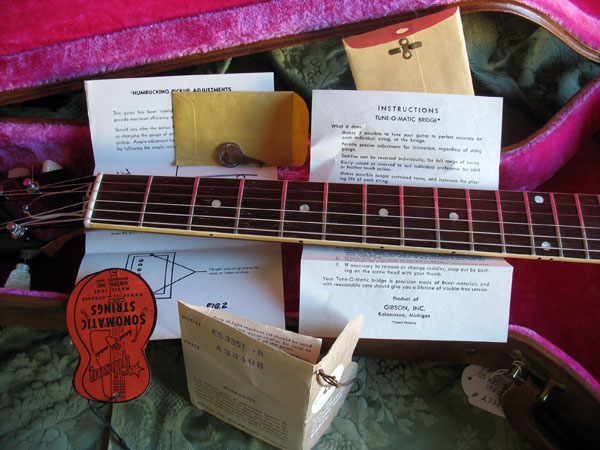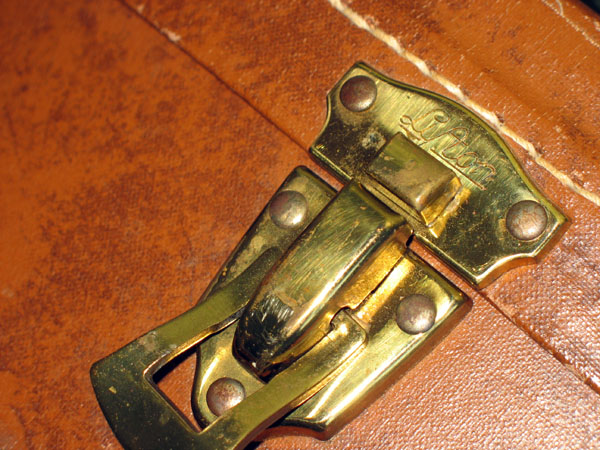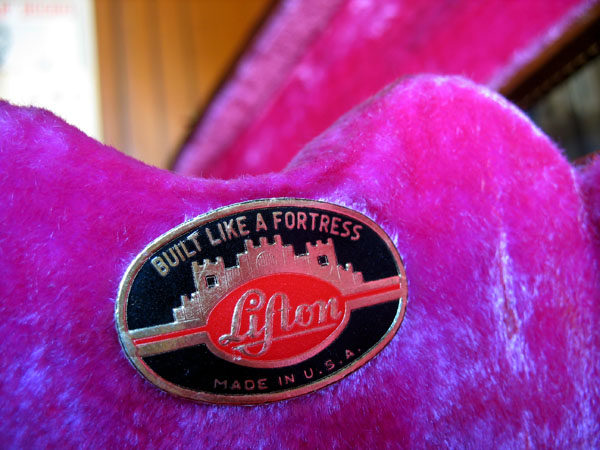 Sotto, le meccaniche con le manopole deteriorate, prima del restauro.
Below, the tuners with the crumbling buttons, before the restoration job.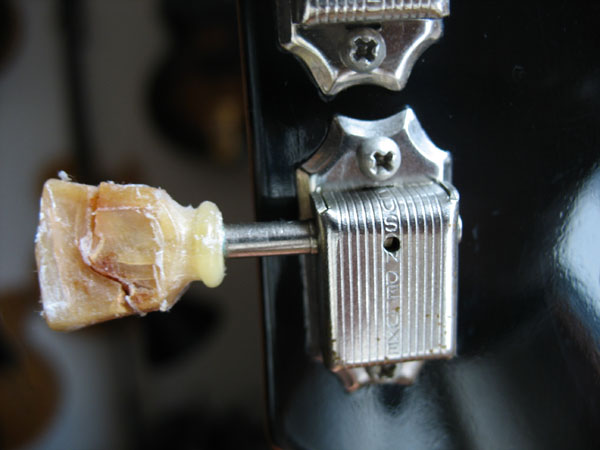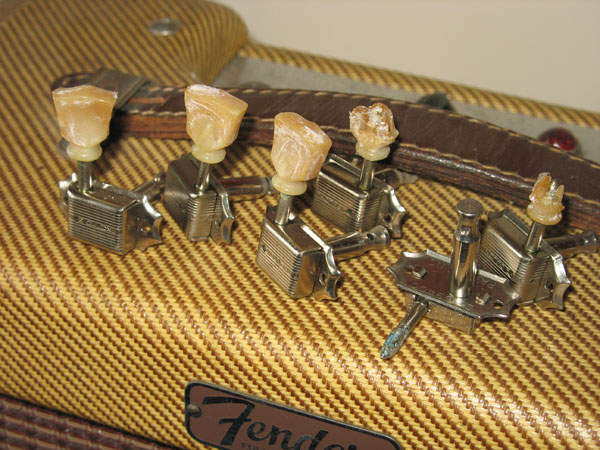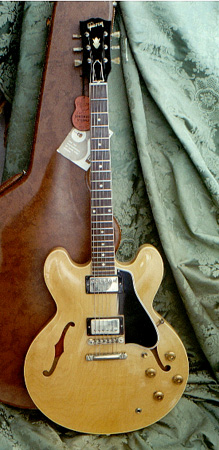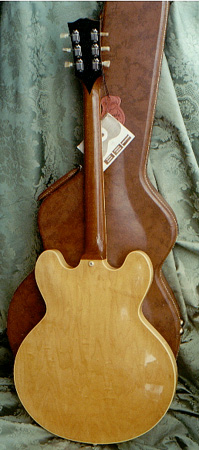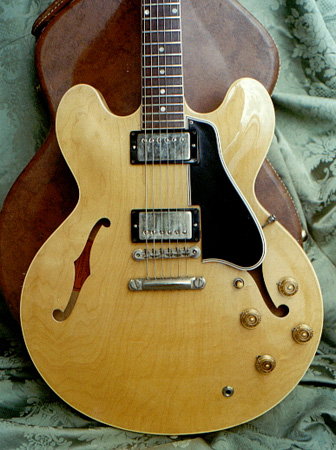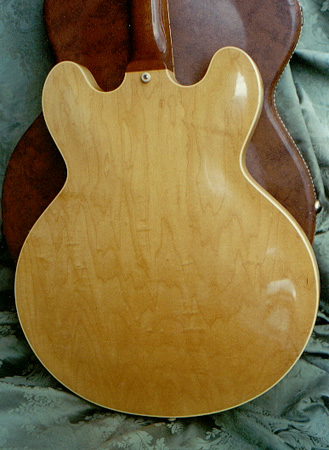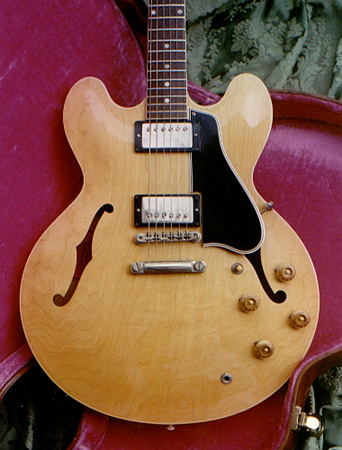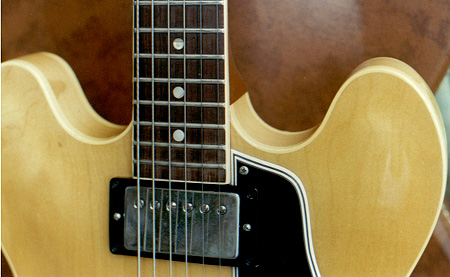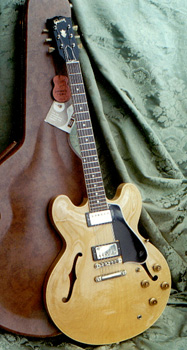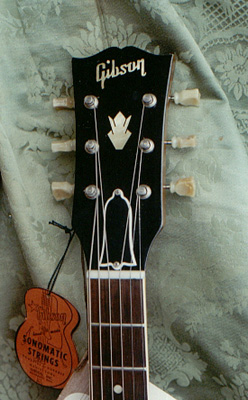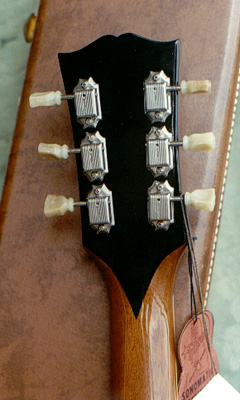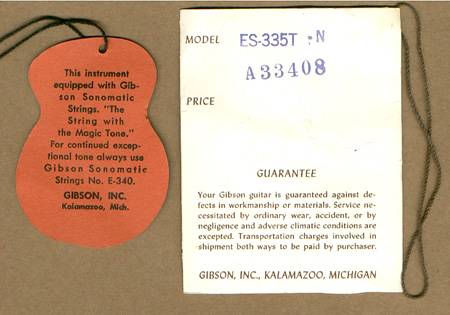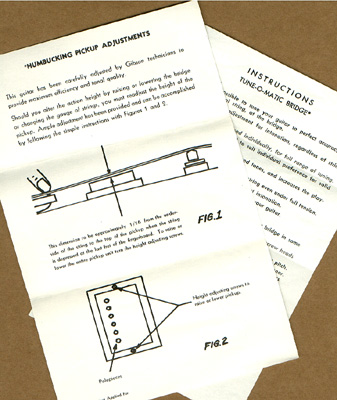 sotto, la pagina dei registri originali della Gibson con le chitarre spedite il 12 maggio del 1960
below you see the original page from the Gibson ledgers, with the guitar shipped on May 12th 1960